Get to know us
LightPeak Coaching provides individual, group, and commercial group coaching services. LPC covers a variety of coaching categories such as generic life coaching and life transitions (marriage, divorce, leaving home for the first time, career changes). However, LPC specializes in executive leadership, workplace and individual resilience, and veteran transitions.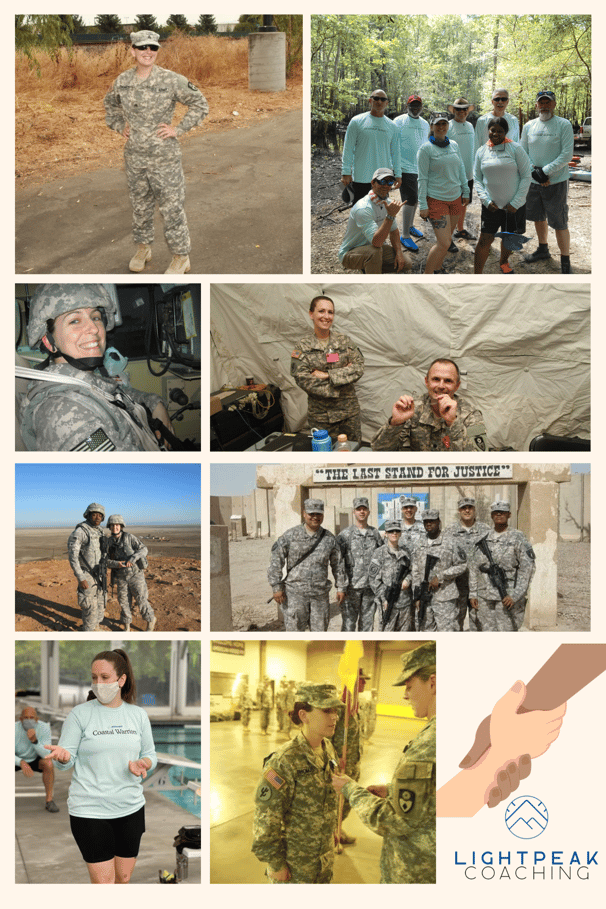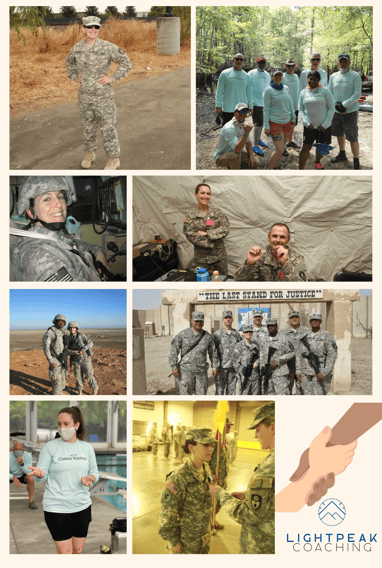 HOW WE GOT STARTED
LPC was started by a veteran whose life dream was to make a difference and help others live better. This dream drove her to join the Army National Guard where she proudly served her state and country, making a difference at home and across the country. Through experiences in the military she learned the different struggles between National Guard, Reservists, Active Duty, and their families respectively, but they all need resources and help with those struggles. Upon separating from the service, she continued to feel a need to fill the gap for servicemembers and veterans, as well as a drive to help others live better lives.
She went back to school, worked in service-oriented jobs helping those in need, and volunteered with veteran organizations. While working, she continued her education in psychology where she was introduced to life coaching as a viable path for helping people and being able to make real changes in their lives. She continued honing her coaching skills through certificate programs and was employed as a career coach and self-development coach (professional and personal development), and volunteered as a resilience coach for about 5 years before starting LightPeak Coaching in January 2021.